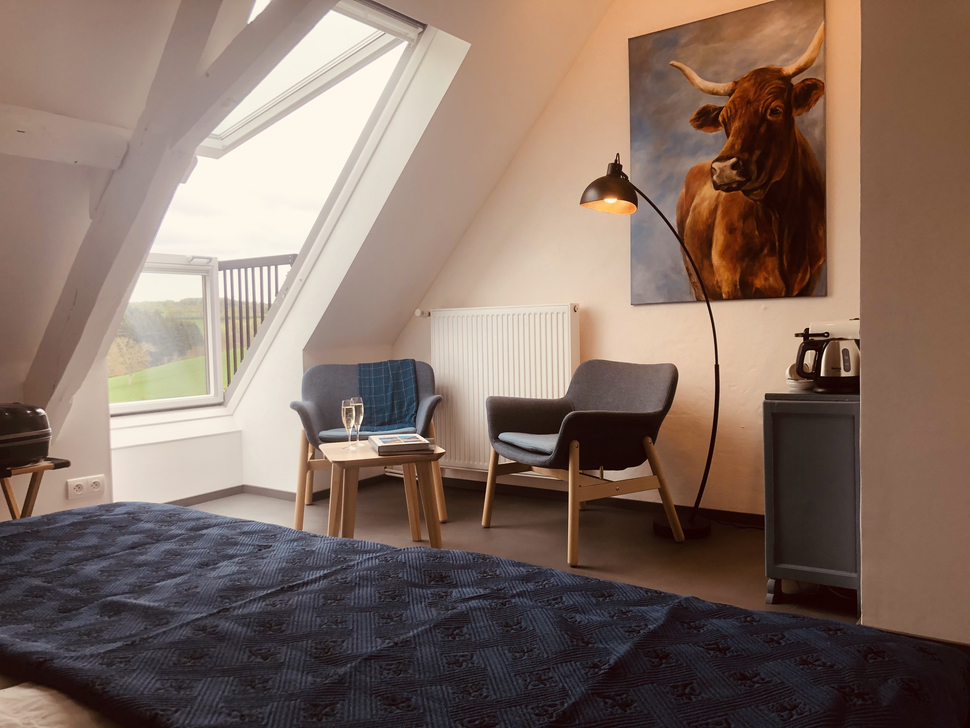 Per May 1st. we are changing the rooms we have on offer. The changes are based on the changing requirements our guests have on hygiene and the number of persons in a relatively small space.
To meet these requirements we have created a new room on our 2nd. floor, which is both spacious and answers to todays desires for clarity and cleanliness. The room has a Velux balcony, which gives a superb view of the surrounding landscape and enhances the experience of being in contact with nature.
The air conditioning, on the other hand, makes a pleasant presence possible in an environment where temperatures tend to rise. The improved insulation makes sure this room is very pleasant to stay in.
This new development forced us to say goodbye to the triple room. The triple room still exists but can no longer be reserved directly via the internet. Please contact us in case you should have a need for the special capabilities of the triple room.