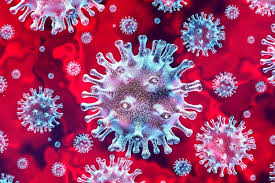 This period of concern for health, and in particular the prevention of infections with the Corona virus, presents major problems for the whole society. Every right-thinking person pairs the care of one's own health with the care not to infect others. In everyone's interest, there are restrictive measures by the government. But there are also rules per company that aim to manage the day-to-day operations which require cooperation from all of us.
Yet there are bright spots for holiday travel in 2021. More and more people are being vaccinated and the European Union is working on a 'corona-free' document that would make travel throughout Europe possible. If the French government also decides to reopen the tourist sector, we are ready to welcome you again, of course with due observance of the relevant regulations.
In order to ensure a safe environment, we have taken a number of measures to make the stay at Le cuisinier and Combraille pleasant without losing sight of safety. You can trust that we will do everything we can to make your stay enjoyable and without fear of contamination. After all, it's your vacation. A period to be able to put your worries behind you.
Fortunately, our accommodation is already well positioned to be a place of safety.
• Located in a rural environment with very clean air a long way from other buildings and residents.
• Small-scale; no mass tourism.
• Rooms all located on the garden with private terrace and access to the room from the garden.
• Terraces sufficiently away from the entrance and terrace of the adjacent rooms.
• A very spacious, beautifully landscaped garden with lots of spots for relaxation at sufficient distance.
• Private plumbing and room-to-room amenities.
• Facilities in the room to make your own coffee and tea.
• Lots of new pleasant walking and cycling routes in the immediate, very quiet area.
What are the rules of the French government:
• In the restaurant rooms, the minimal distance between tables must at least 3.5 feet.
• Group at one table up to 6 people.
• In the indoor rooms, wearing a mask is mandatory for guests and waiting staff.
• Guests sitting at the table may take off their mask.
What more are we doing make your stay safe:
• Before you arrive, your room will be completely disinfected.
• All rooms are equipped with liquid soap; the most effective way to clean your hands
• Mouthcaps are available for guests if desired
• Whenever possible, we eat outside because wearing masks is not necessary there.
• When entering the public space, there is disinfectant gel to clean your hands
• All spaces, furniture and furnishings are disinfected after each use.
• Tables on the porch or in our dining room or kitchen at a safe distance from the other tables.
• You always have your own table for your own company.
• Continental breakfast served contactless on the terrace near your room, on the porch or inside.
• Lunch provided in the form of a picknick pakket.
• Dinner served in consultation; preferably outside, in bad weather in one of the rooms inside.
We go for maximum security with minimal disruption to your pleasant stay!
And finally, you are welcome if you are not sick. If you have any complaints reminiscent of COVID-19, stay at home and get tested.